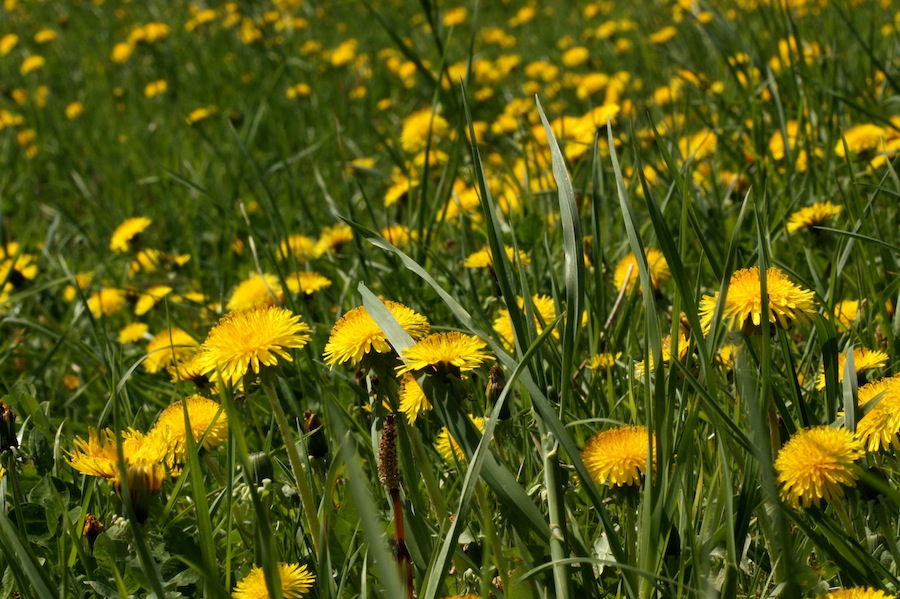 Here comes the sun… The sun is in the sky; the sun is under my feet. Meadows are yellow form blooms of common dandelion. Face, hands and dresses of my little daughter are almost always messy with their milky sap. And it is alright. I just can't imagine the spring without this golden period. Some weeds are beautiful. Sometimes I intentionally leave some of them in my garden. I can dig them out anytime but it would be much harder to try to plant some.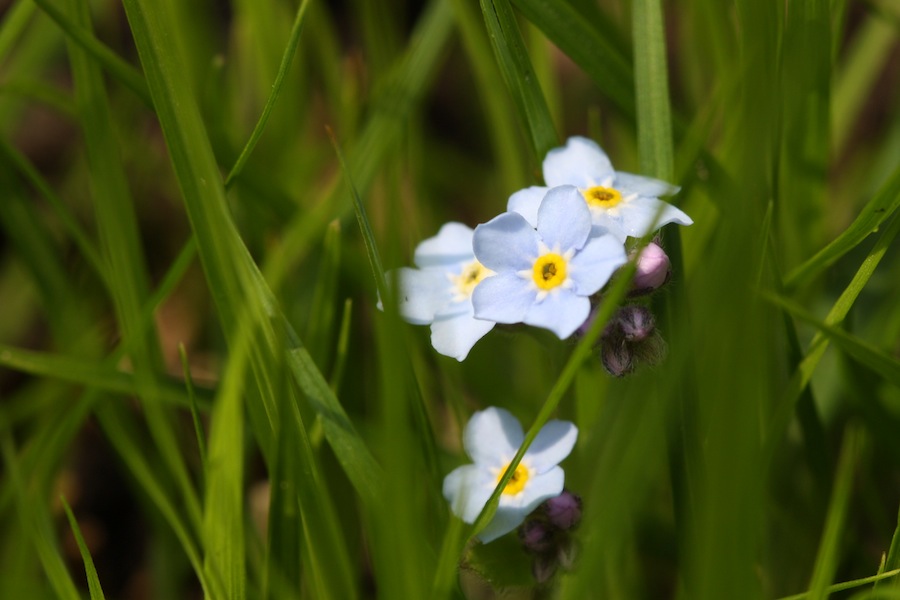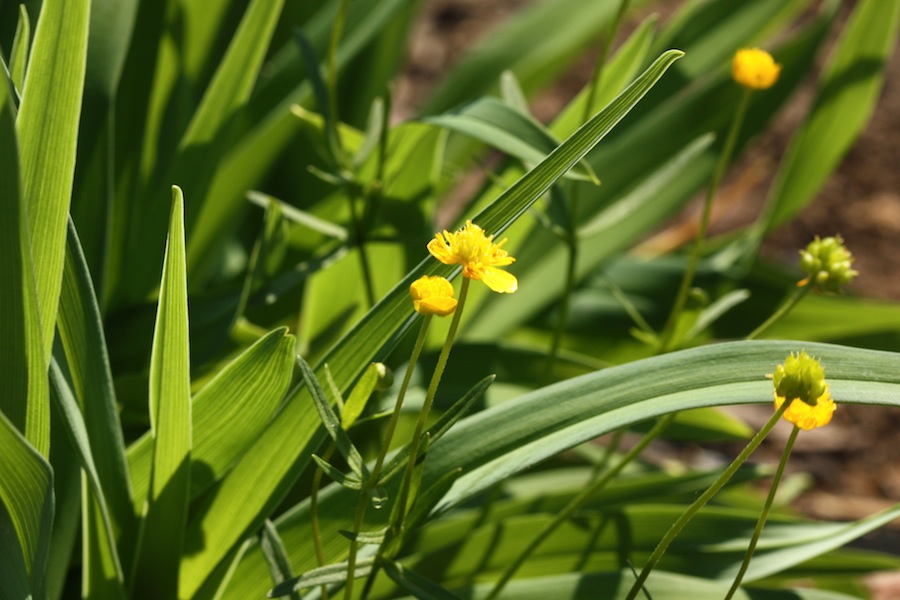 It seems that the last month was a very long one. It was full of change. Many of spring bulbs came, bloomed and left. They were nice, neat and colourful but somehow they did not touch my heart very deeply this year. Maybe I have too few of them and they do not create enough of visual impact. Trying to grow bulbs in my garden is a pretty disappointing experience because many of them do not survive in wet and heavy clay soil. I hope I'll finally find some hardy plants: some varieties of tulips, daffodils and grape hyacinths seem pretty promising. Maybe I need a little bit more time to domesticate bulbs. Anyway I think it is normal not to be crazy about everything I grow. Here are some late tulips, daffodils and grape hyacinths that are still blooming.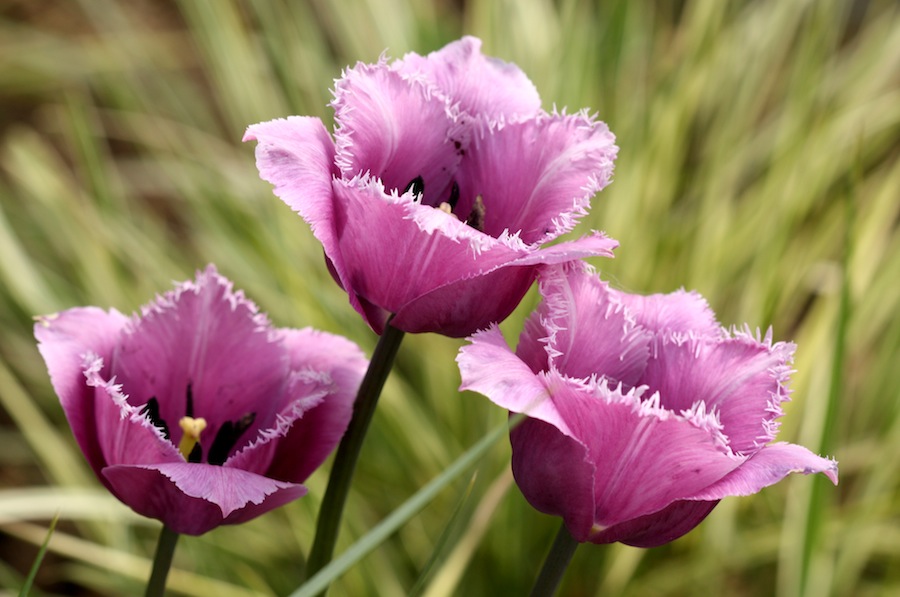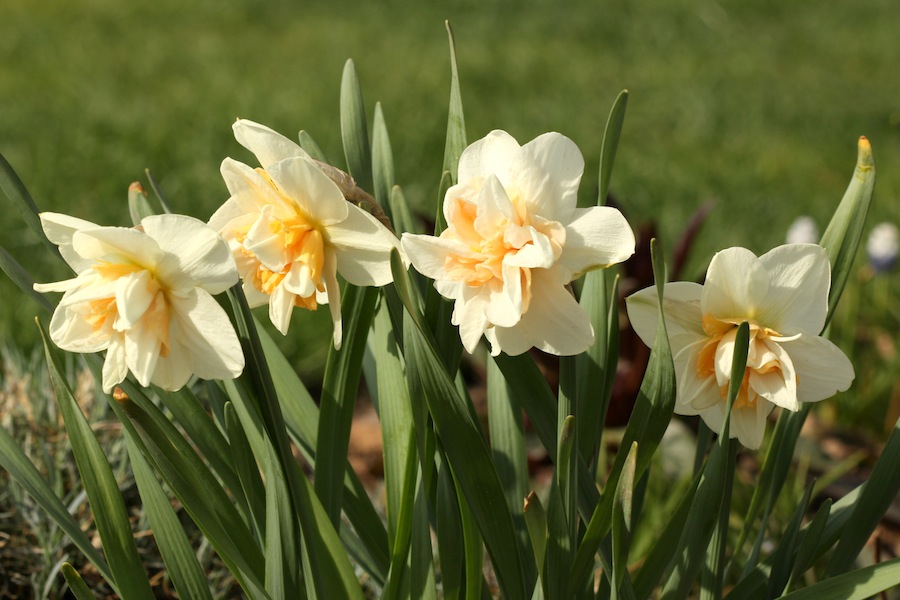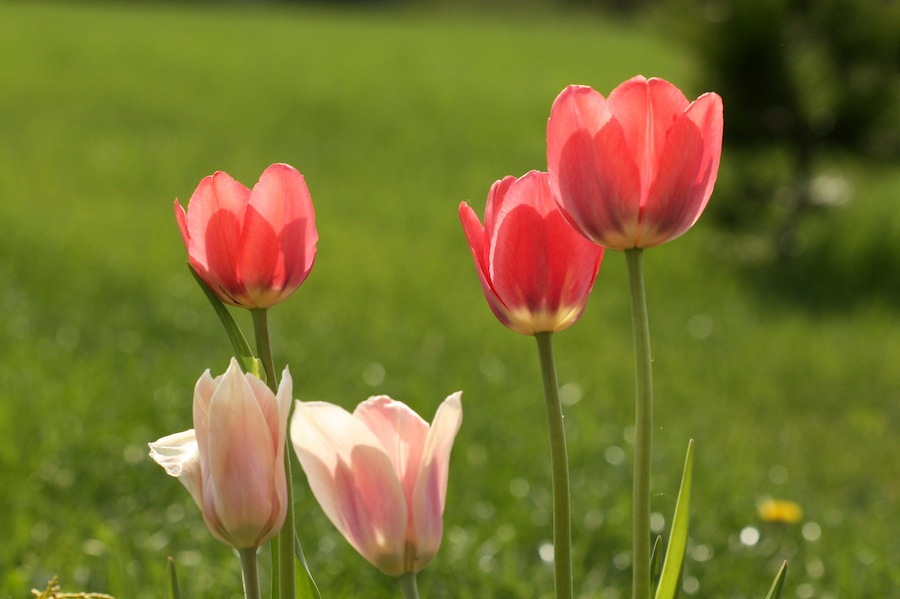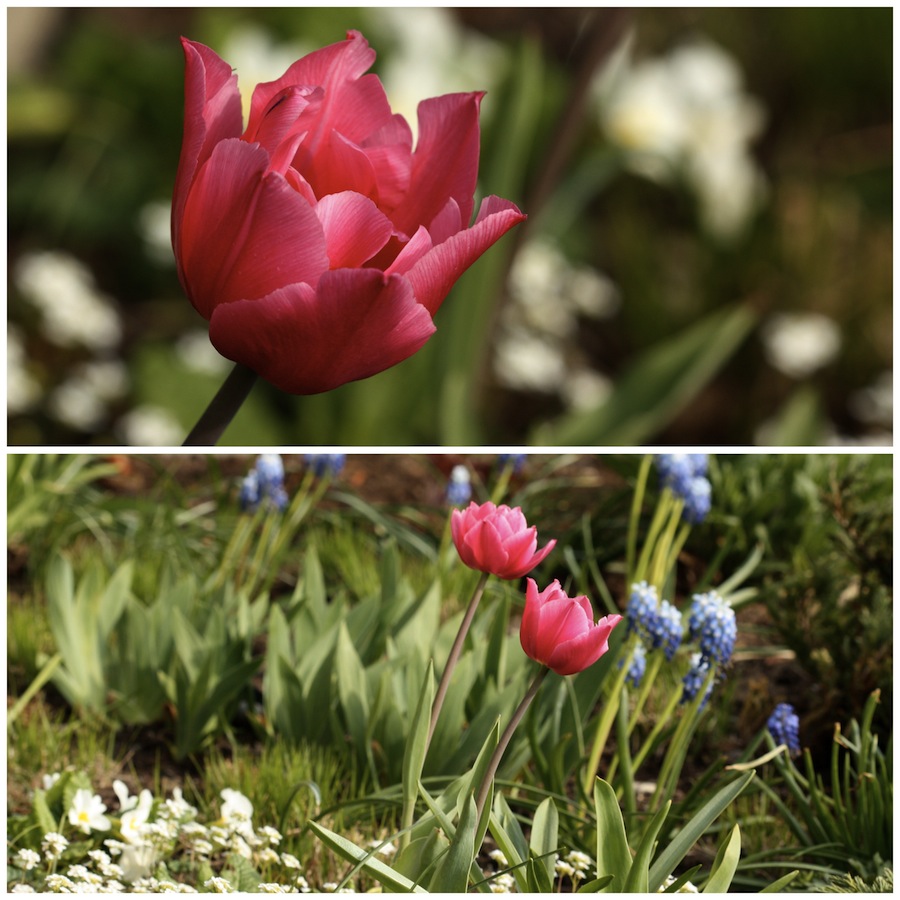 One thing I really enjoy during May is an increasing sense of volume in flower beds. At the moment I am fascinated by cold season grasses. Feather reed grass, palm sedges, and tufted hair grass are fast and beautiful.  They are so quick to fill empty spaces with their soft hairy foliage. Calamagrostis acutiflora "Overdam" is my absolute favourite. Clumps of fresh foliage are almost white and gleam in the afternoon. Although these are not blooms they repeat whiteness of Spiraea × cinerea 'Grefsheim'.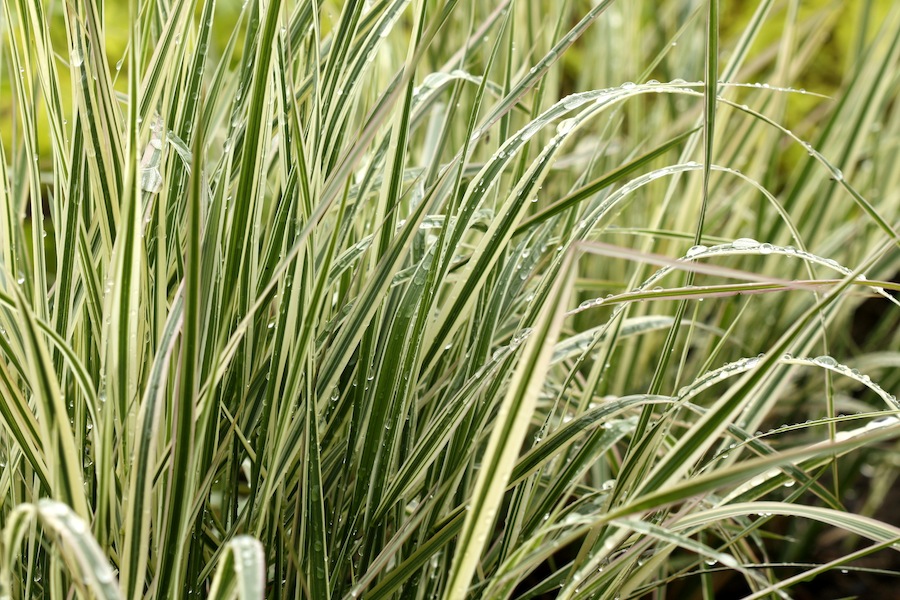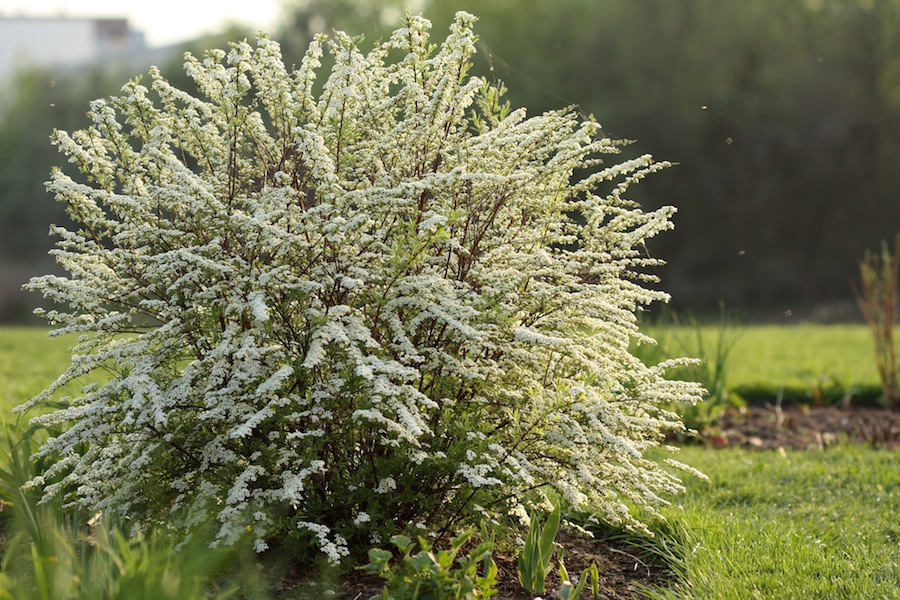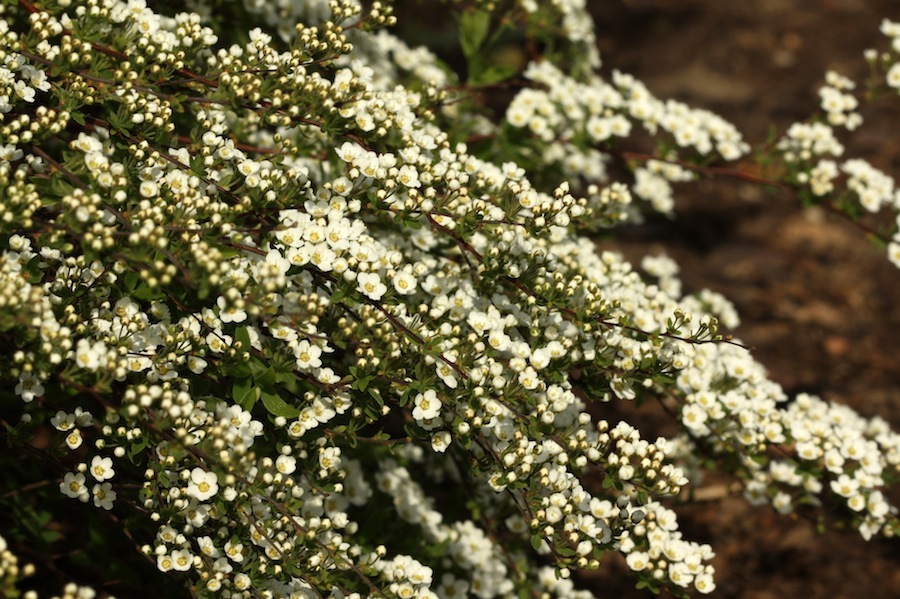 I have more "almost blooms" in my garden. Japanese spiraea 'Goldflame' is a real chameleon. Sometimes it is hard to tell from distance if this bush is blooming, or not. Young leaves are red and form rosettes that remind of petals.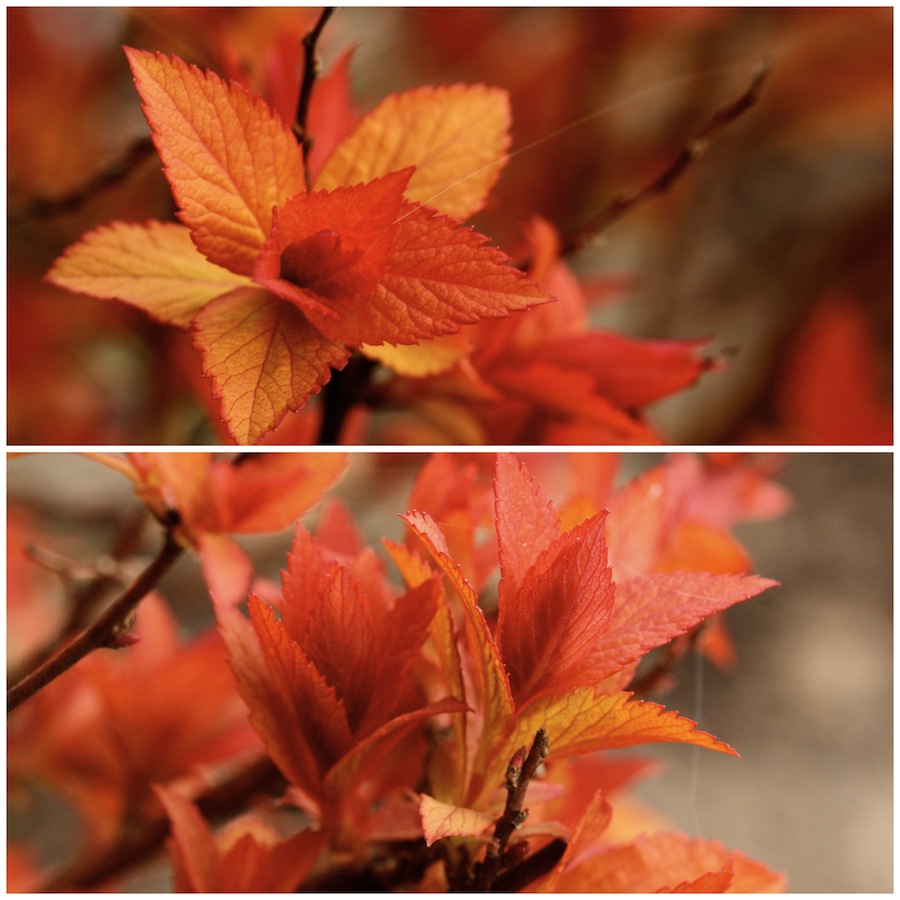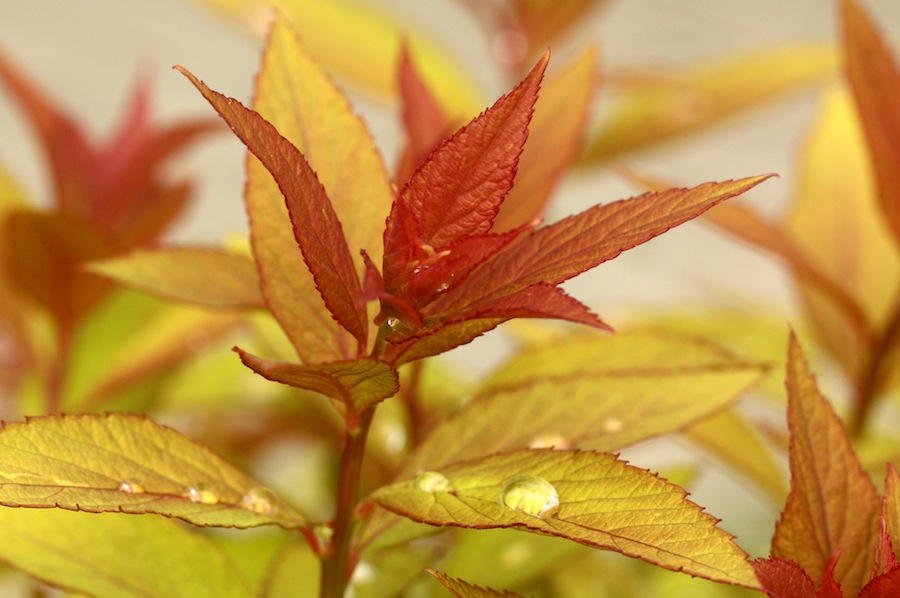 Young foliage of Japanese barberry 'Bonanza Gold' also resembles flowers. Real blooms are not so important. I like this little fellow very much.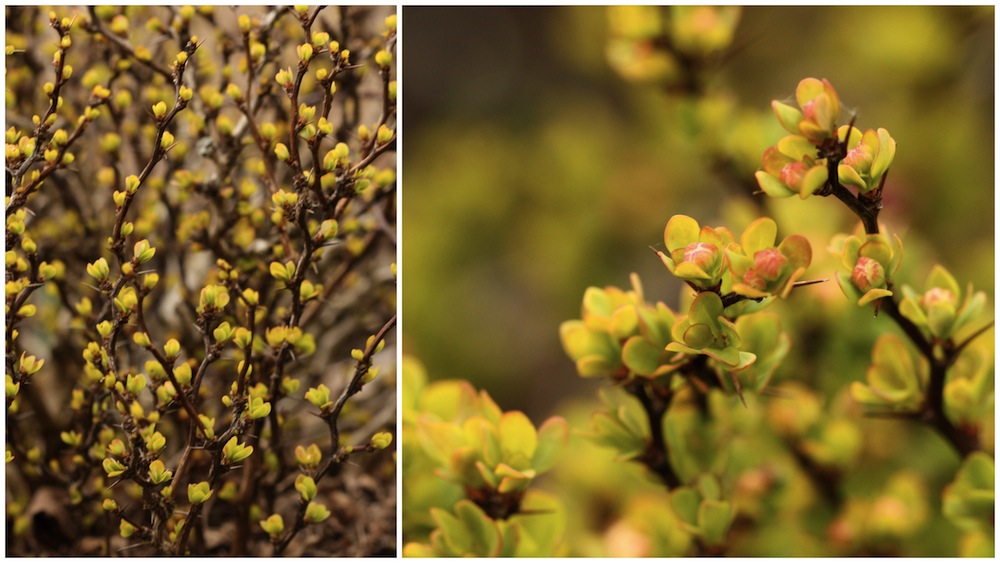 But let's return to real blooms. Euphorbia polychroma is a new resident in my garden. I've got a small plant from my co-worker just couple of weeks ago. It seems it's doing well despite of hot and dry weather during those past weeks. Euphorbia marginata, or 'Snow on the mountain' is an annual. I didn't expect seedlings to bloom so early. These sort of surprises is one of the reasons to try new plants every year. But isn't that tricky: we wait for the spring and then grow flowers that remind of snow: snowflakes, snowdrops, snow on the mountain, first snow spiraea…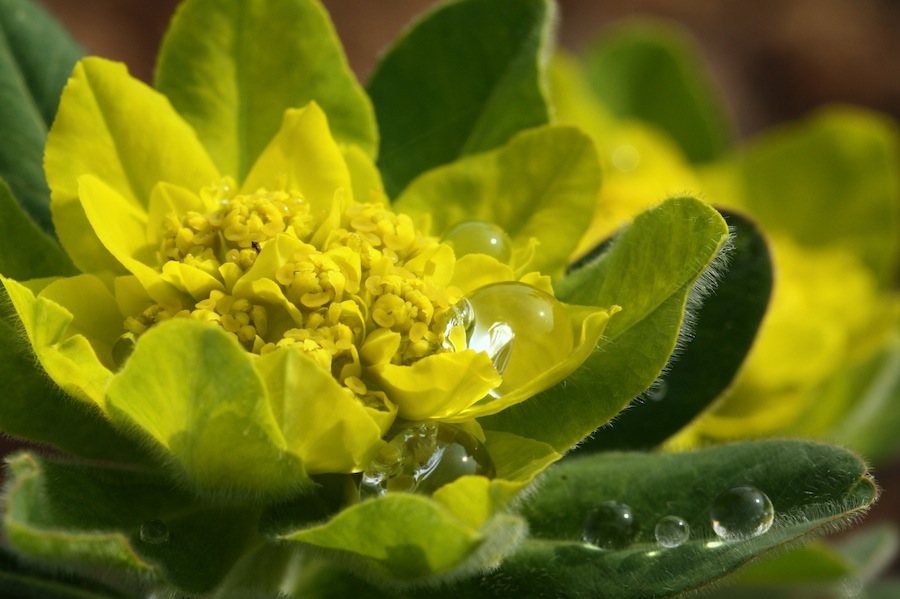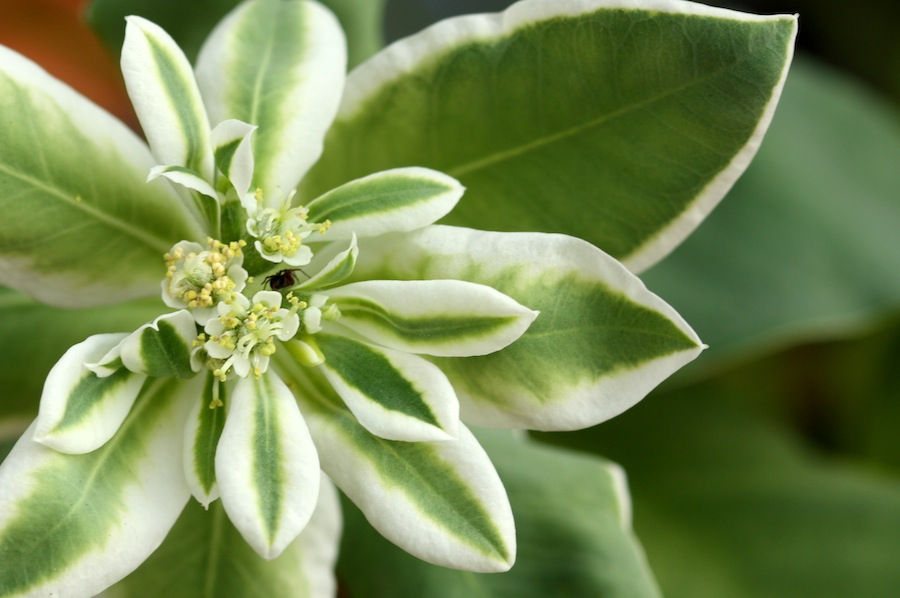 I like irises very much. Although many gardeners prefer bearded irises with big and colourful blooms I am a fan of wild looking plants. Iris ruthenica seems just perfect to me. I like everything about it: colour, shape, graceful foliage. The violet flowers seem so vibrant like butterflies hiding in the grass.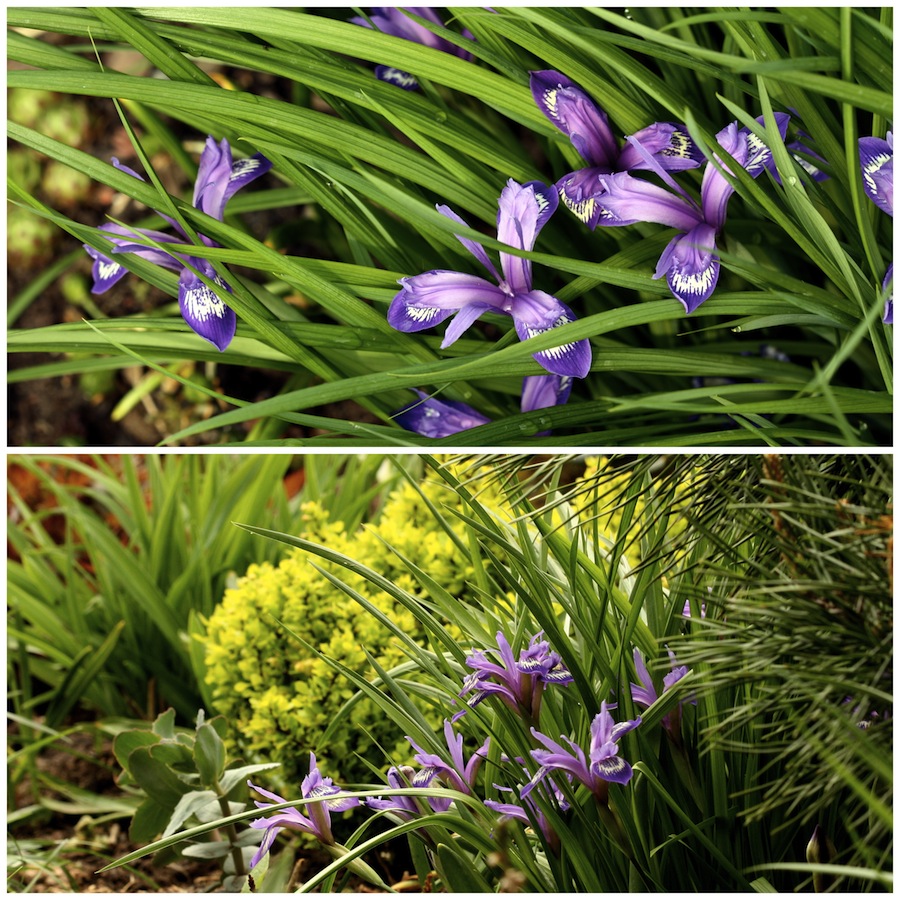 My relationship with bearded irises is quite similar to bulbs. I have several standard dwarf bearded irises, I like them when they bloom, but then I forget and don't miss them at all. Maybe one day I'll change my mind and find some place for new bearded irises in my garden. They are nice structural plants and it was a real discovery to find out how beautiful they look with grasses. It's a little bit too early for photos of bearded irises. Most of them will come in a week. For the moment just few little no name candles are blooming. Got these from my mother.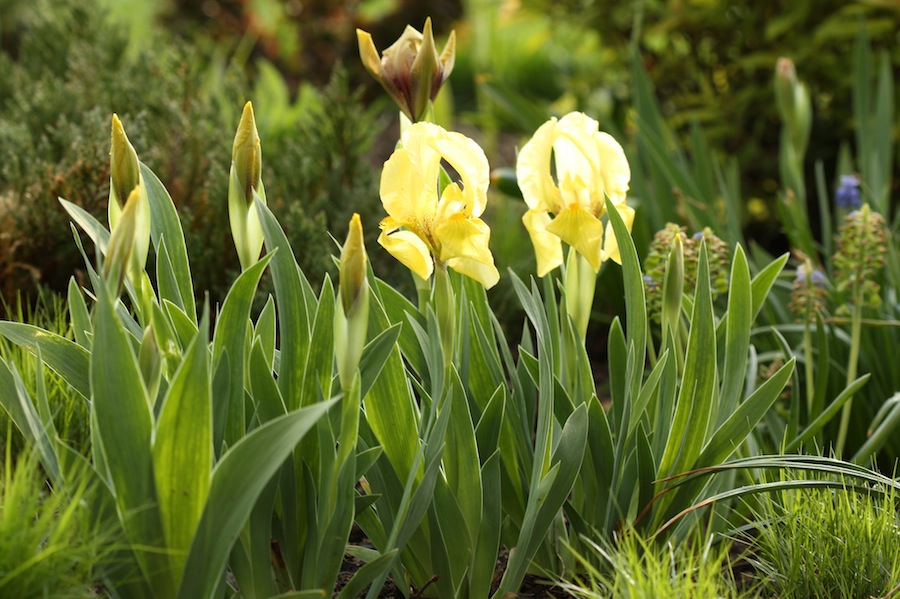 I have several avens (Geum) to make a company to blooming irises. White irises and burning blooms of avens are something magical to me. Regrettably at the moment avens are blooming alone.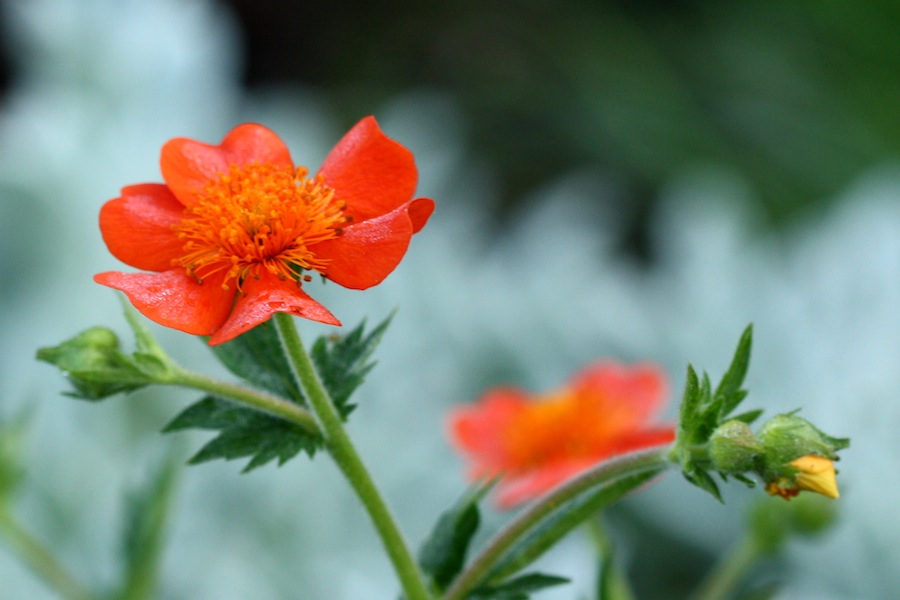 It is a time of the year when a period of one month is way too long to show all changes in the garden. Well, it also the time of the year to blog more frequently. I hope you do. Happy GBBD! And thanks for Carol and May Dreams Gardens for hosting.